"To win the game is great, to play the game is greater, but to love the game is the greatest of all." Last week, when I hit this quote in the middle of The Prodigy: A Novel by award-winning sportswriter John Feinstein, I thought, Yes! You could say the same about writing! And I went looking for the source.

Thanks to Feinstein, I found it right away at the Palestra, the University of Pennsylvania's fabulous basketball stadium. This is a photo of the plaque that greets visitors just past the ticket booth.
Every month I search for blog topics related to writing, and this month—March—how serendipitous that I happened to be reading a sportswriter's novel! Basketball lovers everywhere are celebrating March Madness.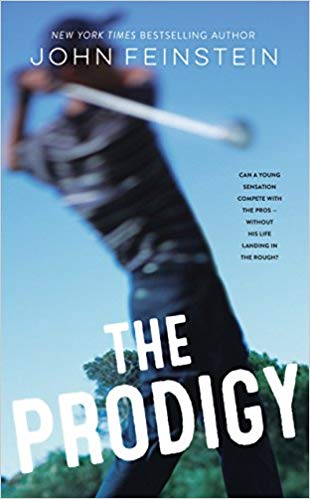 And the Palestra? Tug on my heartstrings. I grew up outside Phillie and my brother was a starter on our high school team (back then, the Spectrum was the arena where high school basketball championships were played). But I'm getting off track…
Feinstein's novel is about a teen golfer, not a b-ball player.
And I don't play golf.
Or basketball.
But here's the thing: Feinstein has crafted a sympathetic protagonist, a difficult dad, and a compelling plot. And I'm hooked. Continue reading →