Welcome, educators! I'm now doing free video-chats. Please email me at anne [at] abwestrick.com if you'd like to schedule a Q&A. I love to talk about fiction and the writing process and, well, how we're emerging from this pandemic. Crazy, right?
On this webpage you'll find…
that you can do in Richmond, VA, retracing steps that the Brotherhood characters walked;
and
To schedule a visit at your school or library, please email me at ABWestrick (at) gmail (dot) com, or email Penguin's Author Appearance Coordinator at PenguinAuthorVisits (at) gmail (dot) com.
(1) The Walking Tour
Directions and QR Codes to listen to audio recordings of me reading sections of Brotherhood at eight locations in Richmond, VA.
(2) Brotherhood Discussion Guides:
Feel free to print and use the following PDF documents:
(3) How Brotherhood meets Common Core standards and Virginia SOLs:
(4) A Lesson Plan for use in your school:
Use this lesson plan to bring the period of Reconstruction to life. This lesson includes PDFs of primary source documents, sound files, a writing component, and discussion questions, providing a powerful learning experience based on Brotherhood.
Brotherhood will help students appreciate the enormity of the social and political upheaval during Reconstruction; factors leading up to the American Civil Rights movement of the 1950s and 1960s; and civil rights issues that we continue to face today. Some schools are making Brotherhood a summer read, encouraging parents and students to discuss it together. As fourteen year-old Shad gets to know Rachel and the formerly enslaved children in her school, he comes to question the racial prejudices he's been taught. Kirkus notes that the book "will spark fruitful discussions about race, identity, social pressure and loyalty."
If you have time to delve deeply into Brotherhood and the period of Reconstruction, check out the "guided inquiry design" unit that two librarians and a teacher at G. W. Carver Middle School in Chester, VA, developed. They posted materials on this Blendspace page, including parental permission forms, research links, and more. Carver 7th graders read the book, then spent a day in Richmond, VA, walking the streets that the Brotherhood characters walked. Students brainstormed their own essential questions, gathered information, and presented class projects based on issues raised along the way. Feel free to use anything on the Blendspace page to present this unit in your school.
(5) Author Visits:
I've geared my talks for students from 5th grade to adult. As you can see from my blog, I love to explore craft-of-writing issues. I'd be happy to design a workshop to meet the particular needs of your students. Email me at abwestrick (at) gmail (dot) com, and we'll discuss details. Here are some of the presentations I've done:
The Story behind the Writing of Brotherhood
Length: 45 minutes
When I wrote Brotherhood, I didn't set out to write historical fiction; I began with a feeling more than with an idea. In this session, I'll talk about the story behind the story, including the effects the "Noble Lost Cause" ideology and Jim Crow laws had on my parents. I'll show students how I took one sentence from an 1868 newspaper clipping and turned it into a full chapter in Brotherhood. Students will glean insights into the period of Reconstruction and the American Civil Rights movement, new ways to engage with primary source documents, and fiction-writing techniques they can use to improve their own writing.
How Setting Affects Character: a writing workshop
Length: 45 minutes
A character's physical world both limits and challenges him/her. In this session, we'll explore the world in which a character lives, then change that world and watch our character(s) change with it. This workshop involves guided imagery, writing, and discussion.
The Bullies in Our Lives: a writing workshop
Length: 45 minutes (for first drafts) or 90 minutes (for a session that includes revision/polishing)
We've all experienced a time when someone has bullied us, or we saw someone treated badly, or perhaps we were The Bully. In this workshop, we'll write about those times, and if time permits, we'll revise and polish our writing. Check out my Students page to listen to middle school students reading essays written during this workshop.
Bringing Reconstruction to Life: a writing workshop
Length: 45 minutes
In this workshop, students will enter into the period of Reconstruction by way of primary sources (newspaper clippings, photographs, and sounds). While drafting scenes full of sensory and descriptive details, students will learn some of the ways that professional writers hone their craft and bring history to life. An engaging collaborative (social studies and language arts) lesson that you can lead in your classroom (or invite me to join you!). Click here for the complete lesson plan.
(6) What educators are saying:
"I've taught some great novels in my classes, and now I'm teaching Brotherhood because it fits with everything the 7th grade is doing. We start the year post-Civil War, and Brotherhood  gets us talking about the Ku Klux Klan as a terrorist group, and then we go all the way through Nazi Germany to today's Al Qaida threat. Reconstruction is hard to teach, but Brotherhood helps kids think about the people and the relationships. It gets them to look at the sorts of economic, political and social conditions that encourage hate groups to form. It's just a great book for kicking off discussions about bullying and conflict. And the story is great. There's just so much you can do with Brotherhood!"
Joshua Forbes, 7th grade Social Studies/Language Arts teacher
G. W. Carver Middle School, Chester, VA
…while presenting a concurrent session at the
VA Association of School Librarians Conference
Williamsburg, VA, November 8, 2013
"We are all still reeling from your dynamic presentation! You truly brought to life the research process, writing process and historical fiction. Your entire presentation correlates so well with SOL objectives. Thank you so very much for sharing with Potomac Middle School."
Barbara Morgan, Library Media Specialist
Potomac Middle School
Dumfries, VA
"We loved meeting you! My students … really loved your presentation, and they have a lot to say about what they learned from you. I am thrilled that you were able to come. Thanks again!"
Rachel Doboga, 5/6 English Teacher
The Congressional Schools of Virginia
Falls Church, VA
"What a wonderful reader/speaker you are! Wow! All of us were so entranced by your reading and the whole thing! How fortunate were we?… Can't tell you how happy I am to 'spread the word' about you and Brotherhood! Thank you so much for speaking at the RARC Banquet!"
Joanie Bache
Richmond Area Reading Council (RARC)
ReadToThem.org
Richmond, VA
"… thank you so very much for spending the day with us. The kids really enjoyed your presentation, and the teachers were thankful to have their history content reinforced. What a great experience for our kids!"
Michele Gilchrist, Teacher-Librarian
Wm. H. Crocker Middle School
Hillsborough, CA
"… thank you for your generous visit today to our school. The students very much enjoyed your talk and journey to develop your story. I know they will not forget it."
Claudia Davis, Teacher-Librarian
J.L. Stanford Middle School
Palo Alto, CA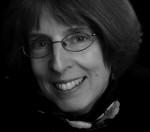 I'd be happy to visit your school, organization, library or book group! Please contact me at abwestrick (at) gmail (dot) com.