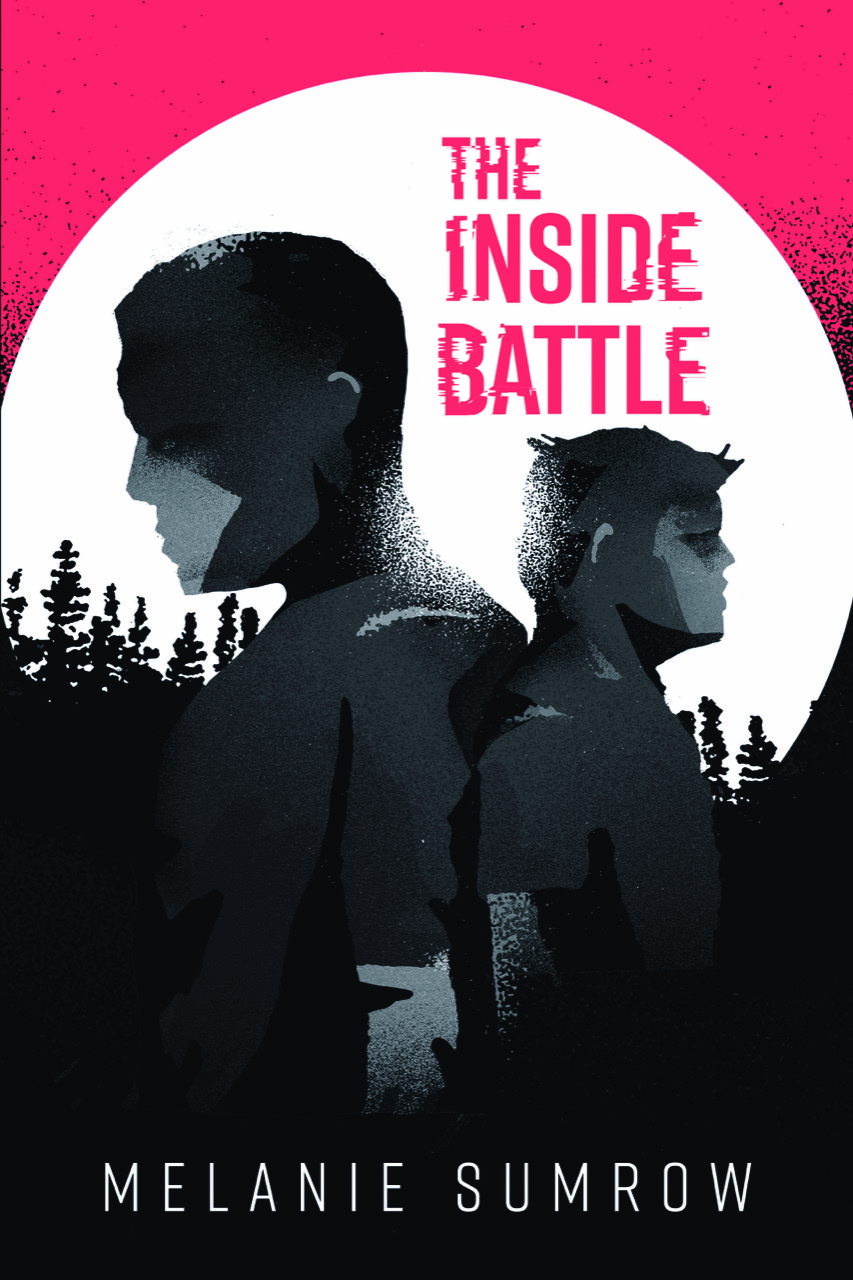 What an intense book for older-middle grade readers (and adults)! And how prescient of national happenings. The Inside Battle by Melanie Sumrow came out in 2020 from Yellow Jacket, and I couldn't get over how much of the story seemed to predict events that transpired after the book was written. From the moment the protagonist's dad appears in chapter one, the tension ratchets up… and up… and—
More about this nail-biter in a minute because the author is here today to tell us about her writing process. Woot! Woot!
But first, the giveaway! You know the deal: hop to the end of this post to enter (either leave a comment or tag me in a tweet with a link to this interview), then come back to hear a bit about Melanie's process in writing this intense story. Deadline to enter the book giveaway: Tuesday, July 20, 2021, 11:59 PM.
A. B. Westrick: Melanie, welcome to my blog!
Melanie Sumrow: Thank you so much for having me!
ABW: Let's start with your protagonist Rebel, a seventh grader who's just turned 13 and loves robotics, but has a dad who wishes he'd play football. How did you get inside Rebel's head to write from his point of view (POV), and what was it like there, inside his head? Did you ever consider writing chapters from the point of view of another character, or writing in an omniscient POV?
MS: When I'm writing younger characters, I try to tap into my memory of what it was like to be that age and everything that came with it (the fears, the vulnerabilities, the dreams). Through Rebel's story, I dealt with some of my own insecurities from when I was his age, in particular learning to speak out when I felt something or someone was wrong. It was an uncomfortable place to revisit, but in order for Rebel to feel authentic, I felt I had to go there.
As for POV, I knew from the start the story needed to be told from Rebel's perspective. I wanted to give readers a deep look into a character's psyche as he struggled to gain confidence and confront the person he is most afraid to confront.
ABW: Agreed—it's really tough to speak up when you know something's wrong. What was the first scene you wrote? How did you find your way into this story?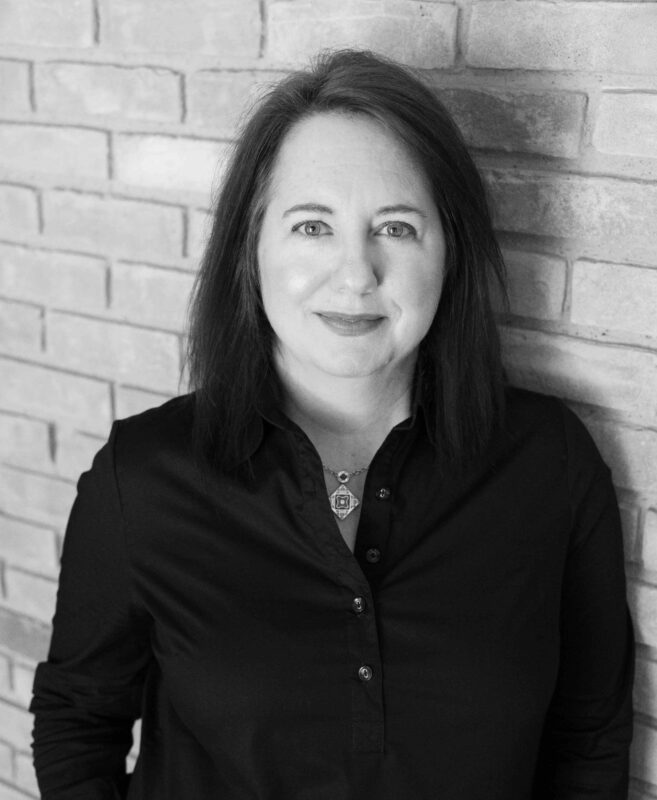 MS: The first scene I wrote is actually the first scene of the book. For this kind of book, I do a lot of up-front preparation before I start writing so I can have a good idea of what the story is going to look like from beginning to end. Of course, that doesn't mean my plans never change!
For Rebel's story, I found my way into his world through research and personal experience. When I first started watching videos produced by various militia groups, the number of kids who were "training" with their fathers really stuck with me. Much of writing for me is asking questions, and I wondered what it would be like to train for a hypothetical battle when your parent required it.
What if you didn't agree but you didn't want to upset your father because you're supposed to love and respect him?
ABW: That is such a good question. (The protagonist of my current work-in-progress asks that exact same question.) Tough stuff.
Now let's talk about a major theme in The Inside Battle: our country's disservice to veterans suffering from PTSD, post-traumatic stress disorder. Kudos to you for making Rebel's dad both sympathetic (due to PTSD) and antagonistic. How did you walk the fine line between sympathy and antagonism? Tell me a little about choosing this theme and crafting this dad character.
MS: Thank you, I really did feel like I was walking a fine line there. But my goal always is to create fully realized characters and no person is one thing—sympathetic or antagonistic. That includes Rebel's dad.
As I was researching militias in the United States, it became apparent that some members suffered from PTSD. This really struck a chord in me since my grandfather suffered from PTSD following his long service in the military. And like Rebel's dad, my grandfather didn't talk about it. Thus my grandfather became the starting point for this character, though Rebel's dad is different in many ways since his character developed as I learned more about militia members and the survivalist subculture.
As I was mapping out The Inside Battle, it felt important to explore the theme of finding your voice. This is two-fold in the book: (1) speaking up against racism and (2) talking about mental health. The second largely stems from the fact that my family never spoke about my grandfather's PTSD until after he died, which sadly is not all that surprising.
ABW: It's so interesting—that there's a connection between some militia-group members and PTSD.
In The Inside Battle, many of the characters are part of a right-wing militia, and I have to confess that before the January 6, 2021, storming of the U.S. Capitol in Washington, D.C., I knew very little about militia groups in our country. What sort of research did you do to create the fictional militia we encounter in The Inside Battle?

MS: So many people have told me that my book came to life on January 6, which has been quite surreal. When I started my research, I had no idea I was ultimately going to be writing a book about the militia movement in the United States. I was looking more broadly at right-wing extremist groups but kept going down the rabbit hole of these militias.
I'll admit that I LOVE research and learning about something new. I believe it helps me to craft a better story. For this book, I read declassified reports from the Department of Homeland Security and memoirs of militia members, and I watched propaganda videos produced by these groups and more. I used many of the common touchpoints between these groups, including paranoia, racism and anti-government sentiments, to craft the fictional militia, The Flag Bearers.
ABW: Two of the story's secondary characters are African American, and one—Josiah—is a veteran like Rebel's dad. Josiah's military service left him wheelchair bound, but he doesn't appear to be dealing with PTSD; instead, he's dealing with racism. These are big issues. Could you talk a bit about how you managed to pare them down to a size that would fit into a novel for young readers?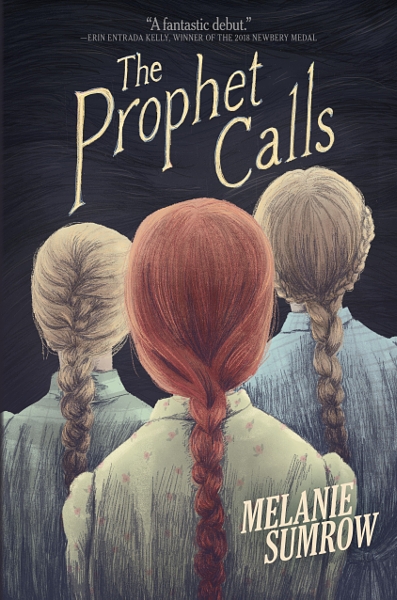 MS: Very simply, I put myself into the shoes of my characters and try to think how a 13-year-old would approach an issue. That helps me make the subject matter age appropriate.
Too often adults underestimate what young readers are capable of handling. But kids are exposed to the 24-hour news cycle, social media and more. They hear the adults in their lives talking about the world and they know what is happening.
Instead of concealing these "tough" topics from them, wouldn't it be great if we gave young readers access to books that provide a safe space to think? I also believe books are some of the best conversation starters, and I hope my work gets kids (and adults) talking about these important issues.
ABW: I can't agree with you more! I'm so glad Yellow Jacket published this story.
Now, your book's title is great—it has multiple meanings—and I'm wondering if it was always the title. Was it your idea, or did your publisher have some say in what the title would be?
MS: The original title was Stand Off, but after I wrote the first three chapters, I had a discussion with my editor and realized the battles in the book were not going to be so much external as internal. For example, I knew I would be diving into Rebel's internal struggle to find his voice, his dad's mental health challenges and, of course, the secret battle the Flag Bearers intended to wage. I immediately changed the title to The Inside Battle and it stuck. So you are absolutely right! There are multiple meanings to the title.
ABW: Finally, could you share a bit about how you get your writing done? Are you an early-bird or do you burn the midnight oil? Do you have rituals that help you focus? And what are you working on now?
MS: I am very motivated by deadlines, so they really help. And if I don't have a formal deadline, I impose one on myself. I am most productive in the morning but write when I can.
Currently, I am working on getting my MFA through Hamline's low-residency program (which I'm absolutely loving). So my ritual has changed a bit to suit my requirements for the program. Due to my MFA program, I am stretching outside my comfort zone to work in new areas right now, including different genres in picture books through YA.
ABW: Hamline—that's great. I'm very familiar with their program because I got my MFA at Vermont College, where some of Hamline's MFA faculty used to teach. The two programs are structured in similar ways, and both are super supportive! I had a fabulous MFA experience, and I love that you love the Hamline experience!
Readers who enjoyed this interview can find more about Melanie through her social media pages: website, Twitter, Instagram, and Facebook.

If you'd like your own copy of The Inside Battle to keep and/or give away to an avid reader or your local school library, either
leave a comment below, or
tweet about this giveaway (tag me @abwestrick so I'm sure to see your tweet), or
email me at abwestrick (at) gmail (dot) com with the subject line, THE INSIDE BATTLE GIVEAWAY.
Here's a sample tweet:
I enjoyed reading #author @abwestrick's in-depth #interview with @melaniesumrow about #writing THE INSIDE BATTLE. Sign up for the #BookGiveaway by 6/20/21. https://abwestrick.com/2021/07/veterans-ptsd-and-the-jan-6th-insurrection-author-interview-giveaway/
Comments below need not be long. One word is fine! 
The deadline to enter is Tuesday, July 20, 2021, at 11:59 PM. On Wednesday, July 21, I'll put all the entries in a list and use a handy-dandy random number generator to select a winner. One lucky reader will receive one copy of Melanie Sumrow's The Inside Battle, and I'll post the winner's first name below.
Thank you for stopping by. Good luck! 
The giveaway winner is Nancy T. Congratulations! I'll DM you privately, and meanwhile, thank you to all who tweeted, posted comments, and emailed me. Happy reading, everyone!