Hey, I'm Anne Westrick and I talk about writing, and today my focus is rejection. I have to tell you that last month, it just so happened that on the very day my February post went live, I got a rejection from an agent. And I froze. I couldn't write for a few days. I couldn't plug that post on social media. I was engulfed in self-doubt, and I went into a kind of dark place.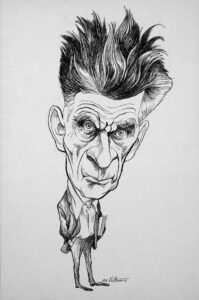 When I emerged, it was like coming out of a cocoon—I don't know—I wanted to revise. Wanted to make that manuscript stronger. I studied the openings of fifteen award-winning novels, then rewrote my opening.
All of this is to say that rejection makes us better writers. My message is: hang in there. Return to the page. As Samuel Beckett said, "Fail better." Writing is really tough. It's also really rewarding.
And now I'm going back to work. Happy writing…