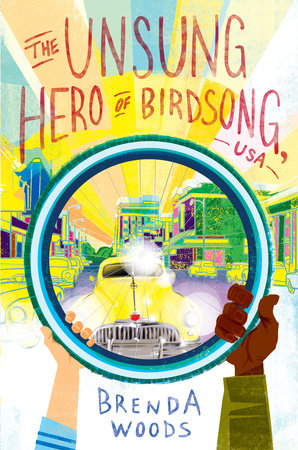 I can't think of a better way to spend time during a quarantine than to read! And I'm giving away a wonderful, thoughtful, and sometimes funny new novel by Brenda Woods: The Unsung Hero of Birdsong, USA. Out in 2019 from Nancy Paulsen Books (Penguin Random House), it's the heartfelt story of a white boy who at the age of 12 befriends an African American man and opens his eyes to some hard truths about life in South Carolina. Set during the Jim Crow era post WWII, the story is a great way to introduce young readers to history that American textbooks have left out.
And I have the author here for an interview! But first, if you want to sign up for the giveaway, hop to the end of this post and enter your info in the Rafflecopter. Then come on back to read what Brenda has to say about her process in writing great historical fiction.
A.B. Westrick: Brenda, welcome to my blog!
Brenda Woods: Glad to be here!
ABW: So my first question is about the name of your fictional town. No character ever says, "A little bird told me…" but news sure does travel fast around little Birdsong, South Carolina. How did you come up with the name "Birdsong" for your setting?
BW: I decided on the name Birdsong because I wanted the prettiness of the name to be in direct contrast with the reality of the ugliness of Jim Crow Laws and, in particular, the stark injustice African American WW II veterans were confronted with in the South after returning home. Birdsong worked.
ABW: Agreed. It definitely worked. Now, in your bio I saw that you studied at Cal State-Northridge and these days, you're living in Nevada, so I'm curious about why you chose to set the story in South Carolina. You included lots of colloquialisms along with a Southern cadence in the characters' dialogue, and you nailed it all. Did you have to do research to get the South Carolinian flavor just right?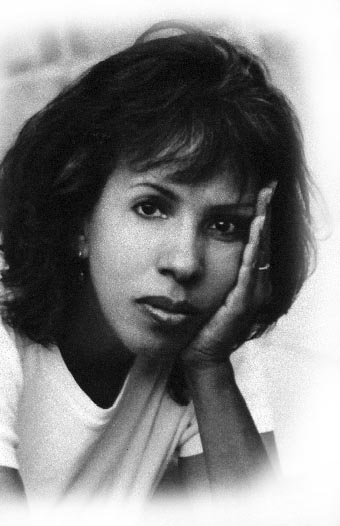 BW: My father's family hails from South Carolina…a small town named Orangeburg, and my mother's family is from New Orleans, Louisiana. I suppose the South is just in me. When I travel there I feel at home and at peace. Perhaps there is some truth to genetic memory.
ABW: I've got Southern roots, too, but I hadn't thought about genetic memory until you mentioned it. I like that!
BW: For the South Carolinian flavor, I studied pictures and news clippings from the 1940's. I must admit there were stories that made me cringe like the one about Isaac Woodard which I included in the book. I also researched the landscape, types of trees, birds, flowers, and weather. It's important to know whether it was a rainy day and what the temperature was. I even look at the phases of the moon because I don't want to write about a full moon, if that wasn't the case.
ABW: I have also looked at phases of moon when working on historical fiction!
BW: It can become somewhat obsessive. But this is always my process.
As for the colloquialisms, I actually researched those on the web. My research included slang usage of the era to allow Tink to be as authentic as possible. I used multiple sites and if a word came up more than three times, I figured I was spot on.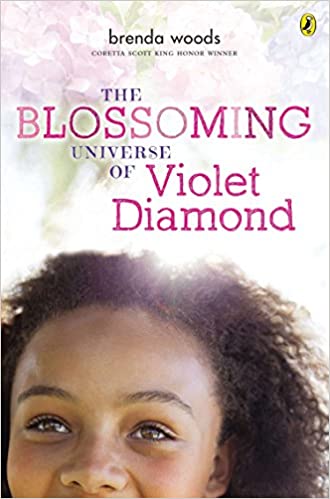 ABW: Correct me if I'm wrong, but in looking through the many books you've written, it appears that The Unsung Hero of Birdsong, USA is your first book with a protagonist who identifies as white. Gabriel Haberlin is a delightful, friendly boy and you capture him beautifully, and I want to hear a bit about your process in creating him.
And let me add that I ask this question with an awareness of its delicacy and also of ongoing conversations about race in our country. As a white writer, I've been warned against crafting characters of color because I wouldn't be "staying in my lane" (I might block #ownvoices writers) and because I'd risk capturing characters of color in stereotypical and/or hurtful ways (my white privilege would seep into the story). These concerns have nudged me to look deeply at the ways I've sought to depict characters of color in my fiction. (I have much to learn, and I think it's good that Americans are having these discussions.)
My question is: how do you identify, and what was it like for you to craft Gabriel as your protagonist, then navigate racially-charged issues in the delicate way that you do?
BW: As far as the protagonist, Gabriel, being white, it was the way the story came to me. I wanted readers to picture him as someone who, because of his interactions with Mr. Hunter, became sensitized to issues of injustice and perhaps went on to become a Freedom Rider or one of the many Whites who marched with King and were deeply involved in the Civil Rights movement in our country. I remember watching news footage as a kid and I suppose part of me wondered why there were Whites who were willing to place themselves on the frontlines. Some of them lost their lives and others were beaten and jailed. I wanted to address that issue.
ABW: Oh, good point. Lots of young readers don't know the history.
BW: Right. And more than anything, this is a story about the friendship between two human beings and the impact of that friendship on the lives of its two main characters, Gabriel and Meriwether Hunter.
Yes, it is true, I am African American and Gabriel is not…but then again, I am female and he is male. The job of a fiction writer is to use the imagination and fuse that with knowledge of the world at large. I believe I have enough life experience to understand the workings of a young male mind, be he white or otherwise. I have two sons and grew up with four brothers. I tried to write Gabriel as a good human, kind and generous of spirit. My hope is that he is perceived in that way.
ABW: He definitely comes across as a good kid, kind and generous of spirit!
BW: That writers or the public at large would dictate the political correctness of writing about someone other than the group we were born into reeks of censorship which I fundamentally oppose. I rigorously question the relevance of this topic/restriction. I do believe it is important not to patronize or offend and great care should be taken. But, as a writer, I strongly believe that a story must be written the way it plays out in your mind, heart, and soul.
ABW: That's great. Thank you so much for taking the time to reflect on this issue. Your comment that it's "important not to patronize or offend and great care should be taken" is so true. And I love the care you took with Gabriel. You captured the essence of this 12 year-old boy in a way that will really resonate with readers, young and not.
BW: Thank you. In my other-work experience, I have had the marvelous opportunity to deal with very diverse groups of people… intimately. I realize there are people who say we should write what we know. I say this: the world is huge. Stretch yourself, open your mind, explore as much as you can. Take it all in. Perhaps, some of us know more than we think.
ABW: Really well said. (I'm so glad I got this chance to interview you!)
Now, back to Birdsong… The flow of this story is great. I'd love to hear a bit about the way you get a flow going on the page. Do your first drafts tend to be overwritten, making you have to trim during the revision process, or do you underwrite and later flesh scenes out with description and dialogue? Do you draft in cursive (by hand) or at the computer? Tell me how you do what you do.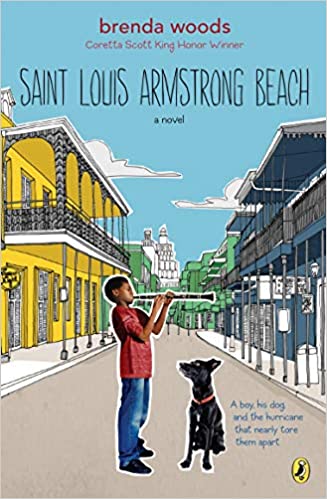 BW: I usually underwrite and then flesh the story out in future drafts. The first draft tends to be the most fun…developing my characters and plot. Also, I always write my intro and ending first. Getting from one to the other is rather like navigating a maze. I do not outline. I write at my laptop and save every day on a flash drive…just in case.
ABW: Oh, yes, it's always good to save along the way! What tips do you have (habits or writing techniques) to pass along to help aspiring novelists hone their craft?
BW: Habits: If I get stuck, I walk or do some painting or drawing. That loosens my mind. If an idea comes to me when I am at work or in the middle of the night, I always write it down. Otherwise it disappears, never to return. I learned that the hard way. For years I used my humongous thesaurus. Now, I use Thesaurus.com…so much easier.
ABW: Agreed! I enjoy perusing Thesaurus.com.
Finally, what are you working on now?
BW: I am smack dab in the middle of another historical fiction novel. This one takes me back to Los Angeles where I grew up. The protagonist is a twelve year old female. That's probably all I can say. Like all of my characters, I am in love with her.
ABW: Your love certainly came through in the characters of Birdsong, USA. Thank you so much, Brenda, for this interview!
BW: Thank you, Anne. This has been a pleasure.
Readers who want to know more about Brenda and her books can find her at BrendaWoods.net, visit her on Facebook, and give The Unsung Hero of Birdsong USA an awesome rating at Goodreads. If you check out Brenda's social media connections, be sure to let me know in the Rafflecopter below. You can log multiple entries once every day until March 30th. I'll announce a winner on March 31. Good luck!