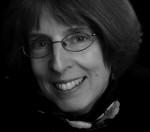 Check out my Brotherhood page to watch the book trailer and see the awards my debut novel has received.
Want an author to visit your school or library? The School Visits section has information about talks I've given and writing workshops I've led. You can scroll down the Calendar page to see all the places I've been and where I'm headed next…
Like to write? I have an MFA in Writing from Vermont College of Fine Arts, and on my blog I post craft tips, author interviews, and inspiration for the journey.
Thanks for stopping by!