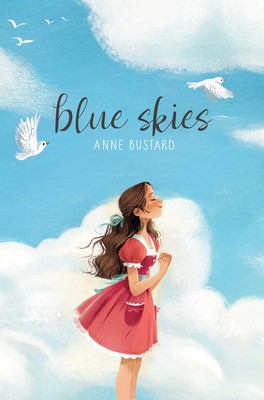 In Blue Skies eleven year-old Glory Bea believes her daddy will come home from the war. He has to. He promised he would. She's planning all sorts of fun stuff they'll do when he gets back!
Blue Skies hits shelves on March 17, but lucky me — I got an Advance Reader Copy from the author, Anne Bustard. What a great story! I couldn't stop turning pages to find out if Glory Bea's dreams come true. And I have the author here for an interview!
But first, I'm doing a Giveaway. Hop to the end of this post to enter to win a free hardcover of Blue Skies, then come on back to read the interview. Anne Bustard started writing this book more than 15 years ago!
But wait. I'm jumping ahead. Let's start at the beginning…
A. B. Westrick: Hello, Anne, and welcome to my blog! 
Anne Bustard: Thanks ever so much for having me on your blog. I am honored! 
ABW: I'm so glad you had time for this interview. I really liked this story, and I want to start by asking about the language. You set Blue Skies in the fictional town of Gladiola, Texas, and I know from visiting Austin a few years ago and catching up with you over coffee (or was it wine?) that you lived in Texas for many years. What I'm wondering is whether the two-name names (Glory Bea, Ruby Jane, Lila June) and colloquialisms (the How-Dee-Do Drive In; pecan pie pronounced pea-CON not pea-CAN; etc.) are for real. The language certainly adds a small-town Texas flavor to the story! What's fact and what's fiction?
AB: Names. Oh, how I love names! Fact: double names are for real. Gibbs Anne, Billie Jean, and Beth Ann are a few of my fabulous Texas friends.
Fact: Finding the right name is often a process for me. In my very first draft, Glory Bea was Cindy Lou, then, she became Lizzie, next Lizzie D., and finally Glory Bea.
Facts: How-Dee-Do Drive-In is a nod to Lubbock's Hi-D-Ho Drive-In where Buddy Holly and The Crickets once performed. My first semester of college in Texas (I transferred from my home state of Hawaii), I was informed by my roommate that there was another way to pronounce pecan.
ABW: I just found a photo of the Hi-D-Ho drive-in on the Traces of Texas facebook page. Classic. I love it! And you're telling me that in Hawaii, it's not pea-CON, huh? Hahaha.
Now, let's talk about research. Clearly, in writing Blue Skies you were inspired by the post-WWII exchange of gifts between America and France. I learned a lot of history I hadn't known. Really good stuff! So my question is: when did you first learn about the "Gratitude Train" (or "Merci Train") and how did you go about researching it in order to write this story? 
AB: My discovery of the existence of the Merci Train was unexpected. I was literally looking over the shoulder of the Educational Specialist at the Texas Memorial Museum on the campus of The University of Texas at Austin as he showed a group of educators some links to the museum's archived exhibits, and I wondered, What is this Gratitude Train (a.k.a. the Merci Train)?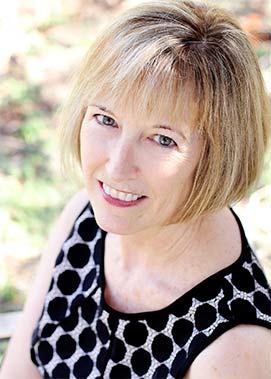 At home that night, I viewed the photos of the gifts in the exhibit and read the caption cards. There's a story here, I thought, and an idea for one popped right into my head.
At that time, my research about the Merci Train was limited to Google searches, a self-published book by veteran Earl Bennett Sr., and local and national newspaper articles via the Austin History Center database.
Years later, www.mercitrain.org was created, and I visited Omaha Beach and other WWII battle sites in Normandy.
Later still, I combed through the papers of radio commentator and columnist Drew Pearson, who spearheaded the coordination of the delivery of the boxcars to the U.S. with the French. I read letters and proclamations from Texas Governor Beauford Jester, toured a restored Texas Eagle dining car much like the one Glory Bea rides, made dozens of calls to friends who grew up in that era to verify details, read books about WWII orphans, touched a number of gifts from the train with gloved hands, and more.
ABW: All of this history is so rich! I just love how you brought it to life in Blue Skies.
Now I want to ask about a poignant subplot. Glory Bea's next-door neighbor struggles with PTSD (although back then, it wasn't called PTSD). You handled the issue with great respect and delicacy. When you began writing Blue Skies, did you know then that you'd include a character with PTSD, or did he emerge later, in the revision process? Tell me about working in that subplot.
AB: Great question! That subplot came during revisions with my fabulous editor. She suggested that I deepen all of my secondary characters, including Mr. Truman.
After I did some research on PTSD, I consulted with my best friend from childhood who works with vets, and tweaked my manuscript accordingly. I wanted to reflect, to the best of my ability, the effects war has on soldiers, and convey that many vets struggle when they return home.
ABW: Incorporating this issue into the story was an excellent way of deepening your secondary characters. I imagine that for some readers, it will hit home and really mean a lot.
And your mention of your editor's suggestion is a reminder of how many revisions a manuscript must sometimes go through before it's ready for publication. Tell us a bit about your process. How long did it take you to write Blue Skies, and did you have to revise it multiple times before it was ready for publication?
AB: Would you believe it's taken over fifteen years and umpteen revisions for Blue Skies to reach publication?
ABW: Fifteen years?! No way.
AB: It's true! From the earliest draft I have from 2003, which was written as a picture book, my critique group and other readers asked insightful questions, offered invaluable feedback, and shared insights I was too close to the work to see.
Fairly early on, an editor suggested I revise the story as a middle grade novel. That idea resonated with me, but I wasn't confident enough to try. So I shelved the manuscript until 2008, when I enrolled in the MFA program at Vermont College of Fine Arts. Upon graduation, I had a full manuscript, but the agents I queried were not interested.
Seven years passed before I took those pages out of the drawer, researched some more, and revised them again and again and again. I couldn't be happier that thanks to my agent, it found the perfect publishing home, where I revised it some more.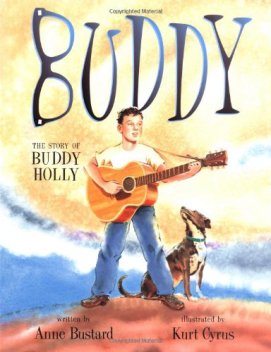 ABW: So the message is: perseverance is everything!
Now, tell me about you and… music. One of your other books is Buddy: The Story of Buddy Holly about the early rock-and-roll era. And of course, "Blue Skies" is the name of an old song by Irving Berlin. After I read your book, I went to YouTube and listened to three versions of "Blue Skies" — sung by Ella Fitzgerald, Doris Day and Frank Sinatra. Fun! So, tell me, is music part of your process? What music do you tend to listen to when you're writing? And do you ever sing along?!
AB: Yes! One of the first things I did when I began to write the novel-length version was to listen to music from the 30s and 40s. And I continued to do so over the years. "Blue Skies" is one of my favorite songs.
As much as I love music, I write in silence. Though, truth be told, there can be music or noise around me and I tune it out.
Do I sing along? Only in my head, where I pretend I sing as well as the artist.
ABW: Oh, I'll bet you sing beautifully. (But I couldn't find you on YouTube!)
Now, just one more question! I know that another of your books — Anywhere but Paradise — is also historical fiction, set in 1960, and my question is: what's with you and the 1940s, up through 1960? What has drawn you to the middle of the last century, and are you writing other stories set during this time? What are you working on now?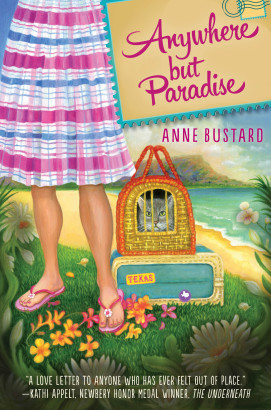 AB: Ha! Maybe part of the reason I write about that time period is because I'm a baby boomer. Perhaps I write to make sense of those years. I lived through some of them, and the decades before I was born definitely influenced me.
I don't have any other mid-century manuscripts in the works. For now. At this point, all I can say about my current project is that it's a middle grade manuscript, inspired by a zany historical event in Texas.
ABW: Okay, well, I look forward to reading your next middle grade, once it's ready. Thank you so much, Anne, for this blog interview!
AB: It's been a treat to be interviewed by you, Anne! Thank you, merci beaucoup!
ABW: Haha. I love your French! (Readers: you'll find lots of snippets of French in Blue Skies.)
Every library needs a copy of Blue Skies, and for a copy on your shelf, be sure to sign up through the Rafflecopter below! The deadline to enter is Monday, March 16, and on March 17 — the book's release day — I'll announce the winner. Good luck, everyone!