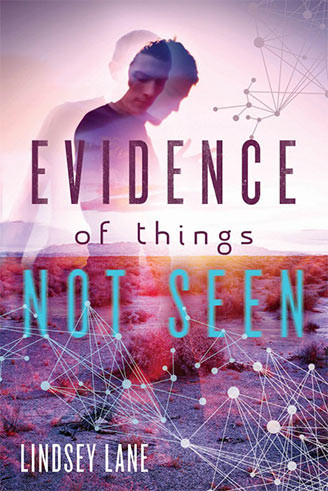 This month I read a YA novel that defies literary convention. It's a mystery, but not a mystery. There's a protagonist, but he goes missing. Scraps of paper found near the spot where he was last seen refer to particle physics and time travel. Characters hint at one possibility after another, and in the end… no, no, no, I can't reveal the ending!
When I asked the author to tell me about her writing process, she mentioned a number of people who helped her along the way—a testament to the strength of her writing community. The author is Lindsey Lane, the book is her YA debut, Evidence of Things Not Seen (Farrar Straus Giroux 2014), and today I'm thrilled to feature her on my blog.
A.B. Westrick: Lindsey, I'm so glad I caught up with you to talk about this story.
Lindsey Lane: Thanks for tracking me down!
ABW: I love the way you open this novel with a missing teen. Then you go into a series of vignettes, each with different characters, and the story arrested me. The structure brought to mind Elizabeth Strout's Olive Kitteridge, and I wondered if that book influenced you. Could you talk a bit about how you conceived of this story?
LL: Elizabeth Strout?!?! Really? What a huge compliment. But no, no influence whatsoever. Continue reading →