Need a new perspective on your novel? I hold an MFA in writing from Vermont College of Fine Arts, and am adjunct faculty in Western Connecticut State University's low-residency MFA program in writing. I love to analyze manuscripts regarding structure, plot, pacing, setting, dialogue, story arc, point of view, characters' motivations, etc. I pay attention to the way you choose to engage readers (where do you invite readers to enter into the story you're telling?), and the way you move your protagonist from chapter one to an ending that resonates or feels satisfying or somehow works.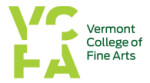 I do developmental editing, not line-editing or proofreading. During a big-picture read-through, if I see problems related to grammar or punctuation, I might comment on a few basics, but you can fix those issues later. The more pressing questions about your manuscript (such as the clarity of your characters' desires and the sequence of scenes) are the ones that interest me most.
My rates to review manuscripts are based on the number of pages you send. For more information, please email me at ABWestrick (at) gmail (dot) com.
What clients are saying:
Your analysis is pure gold! I can't tell you how inspired I am by your comments. I appreciate your ability to make concrete much of what I'd sensed was wrong with the draft but hadn't been able to articulate.
Bill Tate
Richmond, VA
Anne's critique was exactly what I'd hoped for. Direct, honest, and insightful. She addressed each element of my novel in depth, and shared with me exactly what's missing and what's needed to move the story from an interesting read to a compelling one. She showed me how to achieve that—how to probe more deeply into characters' motivations. Her invaluable observations were well presented. She is a pleasure to work with. I can't recommend her highly enough.
Judith Fournie Helms
Roanoke, VA
I was stuck after several early drafts and turned my work over to Anne for a developmental edit. Her insights and detailed analysis provided the framework and clarity for the next drafts. She was generous with her time and clearly invested in my growth as a writer. I now have my first novel about to be published, and am so grateful for Anne's early guidance!
Judith Bice
Richmond, VA
Ready to elevate your story to the next level? Anne has an innate sense of story augmented by superb editing skills. Her smart suggestions to help refine and tighten my manuscript transformed my draft into a finished product ready for agents. If you need an insightful Beta reader or a visionary editor with a keen eye for detail, be mindful of these three words: book Anne early.
Robin Farmer
Richmond, VA
I've read thru your feedback, twice. Very astute. Well done! … Thanks for giving me the salient features to rally around… I shared your detailed critique with 2 of my readers last night. And we all agreed what a fantastic, detailed job you did!
Denis Jay Klein
Henrico, VA
Since I consider Brotherhood to be an exemplary historical novel, I tried Anne's editing services. She emailed a series of suggestions for ways that I might revise my uninspired opening, then gave freely of her time during a personal meeting to discuss her comments. Very pleased with her dedication.
Millicent Hughes
Marshall, VA