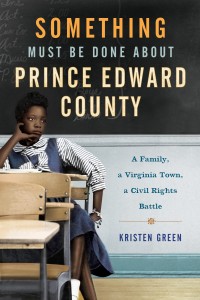 If you read only one book this summer, make it Something Must Be Done about Prince Edward County. Part memoir, part journalistic exposé, this sensitive and compelling book explores the history of a Southern town where local history wasn't taught even though a suit filed on behalf of black students in the county was one of the five consolidated into Brown vs. Board of Education. Author Kristen Green alternates between memories of growing up there, enjoying time with her family's black housekeeper, extensive research and interviews, and dreams for her own children, who are multi-racial.
I couldn't put it down.
It struck me that in terms of craft, journalists can teach novelists a lot. So I caught up with Kristen (she lives in Richmond, VA—lucky me!) to get her insights into writing about tough topics.
A.B. Westrick: Kristen, welcome! And thank you for doing this blog interview. Your book has so many layers—such complexity distilled down to about 300 pages—that we can't do it justice here. But we sure can talk craft…
You tell us how University of Mary Washington professor Steve Watkins (who happens to be a novelist now, just sayin') helped you hone your journalistic grit. After you got "worked over" by a "nice" administrator, "'The hell with nice!' Watkins snapped. 'Nice doesn't mean good!'" (pg. 90). In another anecdote, you tell us that your former history teacher shut down your interview with the message "loud and clear: She's done talking about this, and she thinks [you] should stop, too" (pg. 198).
So let's discuss the born-to-be-nice problem. How do you handle tough moments like that? When an interview gets uncomfortable, what do you do?
Kristen Green: I think it's like writing. Don't give up too quickly. It's tempting, when things start getting interesting, to pack up and say you've got enough information. But that is the time to push a little bit harder. I've been a journalist for a long time and confrontation is just part of who I am. I do not shy away from conflict.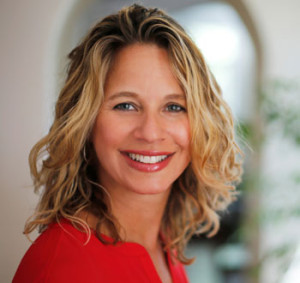 I tend to keep asking questions, to follow a natural succession, to want to go deeper with each question. People expect writers to ask the hard questions, so my advice is just go for it. Assume that whomever you're interviewing wants to talk about the tough stuff or is at least expecting you to ask about it. If you do it respectfully, and if you're patient, you can get really good information you never expected to get. But don't be in a hurry. And keep going back to the person over and over to ask follow up questions. New information will be revealed. One really great trick is to just be quiet at various points in the interview. Leave some space for the person you're interviewing to fill—sometimes the interviewee will be so uncomfortable that they just talk to avoid silence. Continue reading →