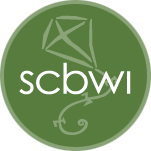 This month I attended two writers' conferences—James River Writers and the Society of Children's Book Writers and Illustrators Mid-Atlantic Regional—and felt like I'd shopped in a gourmet food store. I came home excited to cook.

Speakers laid out the usual conference fare—how writers must learn to accept failure/rejection, cultivate resilience/perseverance, find their own unique (authentic) voice, etc.—a smorgasbord of advice.
When Lin Oliver stepped up to the podium, she gave a talk called, "A Ten Point Guide to Launching and Sustaining a Children's Book Career." During Point Five, she dropped a crumb that made me sit up, made my mouth water. Five was about studying the craft, and Lin peppered it with spices like letting the child solve the story's problem and writing "in scene" and beginning on the day that's different. Delicious stuff, all of it.
But the morsel Lin dropped—the one that got me to lean forward, Read More