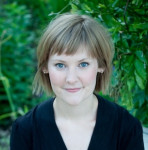 When James River Writers (JRW) invited me to interview some 2014 conference speakers, I looked over the impressive list of who's coming and jumped at the chance to interview Kelly O'Connor McNees. I love the fact that she'd founded Word Bird Editorial Services. When she's not writing her own fiction, she's editing other people's novels, so I figured she'd be perfect for my blog—as much in love with the process of writing as I am. And I was right!

Kelly will be speaking on panels during the JRW conference, October 18-19, 2014, in Richmond, VA, and on Friday, October 17, will lead a master class on "Point of View: Who's Telling and Who's Listening?" You can find more information on the JRW website.
Kelly's third novel, The Island of Doves, came out earlier this year from Berkley/Penguin. She's also the author of The Lost Summer of Louisa May Alcott, and In Need of a Good Wife, which was a finalist for the WILLA Literary Award. I'm thrilled to share with you her wisdom on the writing process…
A.B. Westrick: Welcome, Kelly! I've just finished reading The Island of Doves, a beautiful novel set in Buffalo, Detroit, and the wilds of the Michigan Territory in the early 1800s, and I'd love to hear your comments on a few craft points.
Kelly McNees: Thank you for that very kind introduction! I am thrilled to be coming to Richmond for the conference and look forward to meeting lots of new friends and fellow writing geeks.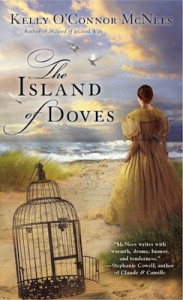 ABW: And they're looking forward to meeting you! So let's talk craft. I want to start at the beginning; usually I hate prologues, but yours drew me right in. You wrote it in scene, and I didn't even notice that it was a prologue until five pages later when I hit the words, chapter one. At that point, the story had already hooked me. Very nice. Can you say a little about your decision to make that opening a prologue, rather than calling it a chapter?
KM: I think of a prologue as a snapshot of an event that came before the main action of the story, which is why it works to set it apart that way rather than write it as a chapter. But I agree with you—typically I do not like prologues. They can feel tacked on and melodramatic. Sometimes they make a big promise that the novel can't live up to. I added this one in a later draft, after I had tried and failed many times to communicate the events it describes (in much more elaborate ways) through flashback in other parts of the novel. Eventually I realized that we didn't need to know the entire history of this family up front. We just needed to know about this one very important event, the death of the youngest sister, Josette, because it sets everything else into motion. Continue reading →