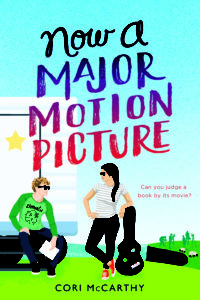 Is passion just an obsession with something you can't seem to get better at, or is it the very thing you can get better at?
"Courage is simple. First, be honest. Second, don't back down."
These themes are two of many in Cori McCarthy's latest YA novel, Now a Major Motion Picture, alternately funny, sad, wise, rich, and heartwarming. What a great read. And I'm giving away one copy! Hop to the end of this post. to enter the giveaway, and come back to read my interview with Cori. Deadline to enter: Wednesday, Aug. 22, 11:59 PM.
I met Cori on my first day at Vermont College of Fine Arts, and since then Cori's writing career has soared. This is their fourth published YA novel, and along with partner Amy Rose Capetta, Cori has two books coming out in 2019 and 2020. Cori also writes poetry, has a picture book hitting shelves in 2021, and is now on the faculty of the MFA program at our alma mater. It's an honor to interview Cori for my blog.
A.B. Westrick: Welcome, Cori.
Cori McCarthy: Thank you! It's my pleasure to be here.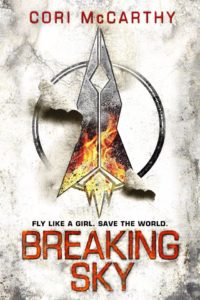 ABW: Let's talk craft! I just loved Motion Picture, and I want to start with the unique setting. Seventeen year-old Iris is behind the scenes on a movie set where her grandmother's novels are being adapted for the big screen. How did you come up with this setting? Is this an example of "write what you know"? I'm aware that your novel Breaking Sky is being made into a movie; did you write this novel after glimpsing some of that production? Continue reading →