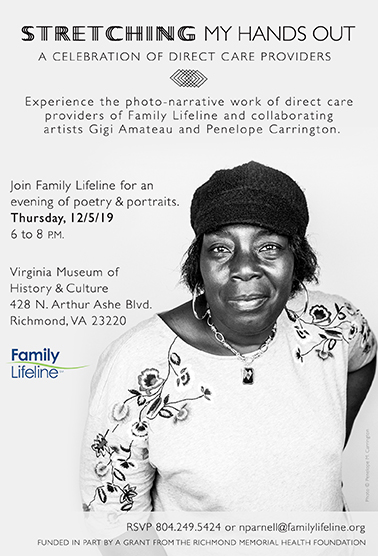 This month I went to a photo-narrative exhibit and poetry reading planned by two of my friends—Gigi Amateau and Penelope Carrington—in collaboration with an organization called Family Lifeline. I hadn't seen Gigi and Pen in a while and wanted to catch up and hear what-all they'd been up to, not quite knowing what this exhibit would be about. 
I was blown away.
Turns out, Gigi and Pen had gotten a grant for a project that involved listening to and supporting certified nursing assistants (CNAs) and personal care aides (PCAs). For a few hours once a month over the past year, they'd met with nine women to share stories, do yoga, breathe together, listen to speakers, and write poetry. The group came to call themselves the Hearts of Gold Collective. 
This month at the exhibit opening, Gigi talked about how brave these women are. How much they give of themselves in order to make the lives of others a little bit better. How they ease folks' pain and help them heal… or simply get dressed in the morning. Neither she nor the other speakers used the word "ministry" but I heard it between the lines, how the work done by CNAs and PCAs is all about serving others. How the need for this type of work will grow in the coming decades as our population ages. How good it would be if our society would value them enough to pay them a living wage. How powerful it was for them to explore the "landscape of joy" and the intersection of racism, trauma, and caregiving.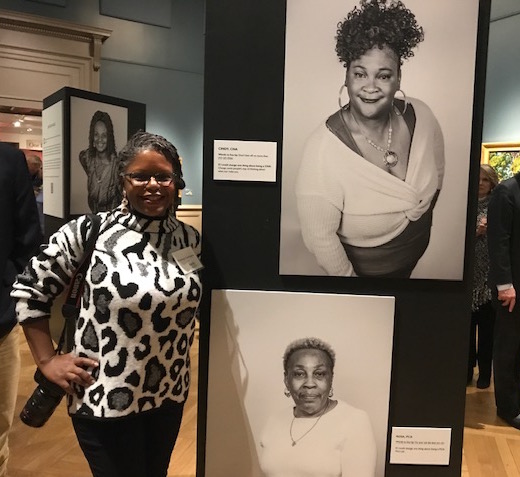 At the end of their year together, Gigi compiled their words into a poem, printed below with their permission.
This month as we approach Christmas—a holiday that reminds us that a light shines in the darkness and the dark, no matter how dark, cannot put it out—I'm warmed by the light these women bring into the world and by the way Pen's photography has captured the glow in their hearts.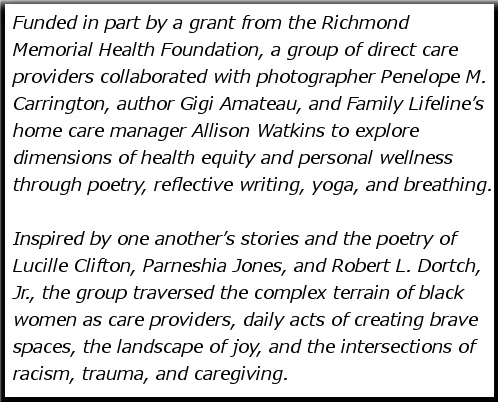 please tell me that you can see me
by Hearts of Gold Collective
stretching my hands out
looking for relief
for a warm embrace
not to restrain me or to contain me
looking to find a shoulder
i can rest my head on
hopeful that shoulder will bear my cares
for a little while
give me comfort
security
understanding
stretching my hands out
reaching for love
reaching for happiness
reaching for something
stretching my hands out for you
to understand the love i have
the life we long for
you are there
see me through
years of being strong
trying to provide for me and my family
broken hearts and broken tears
hoping to become a better person
hoping for someone to show me this is not as
bad as it seems
waiting for you to take hold
we can go through this together
we can help each other
grow old and live our best life
my eyes are closed
my mind is open
chasing my dreams that seem
so impossible so far away
my drive leads the way
my drive leads the way
stretching my hands out
to get to the place where i can holla
thank you lord
ah made it
please tell me that you can see me
see the real me
I love that. And I love picturing the women of the Hearts of Gold Collective gathering each month for a year… chairs in a circle, putting words to images, scribbling poetry and sharing stories. In the writing process, itself, there is a sort of power. Transformative power. 
Not only that, but the connections you make in a writing group are golden. Many years ago, Jan Tarasovic invited me to join a writing group that included Gigi and Pen—that's where I got to know them—along with Nylce Prada Myers and Meg Medina. It was with them that I first shared drafts of scenes that would one day become chapters in my novel Brotherhood. As a group, we no longer meet, but we keep in touch, and our connections mean the world to me.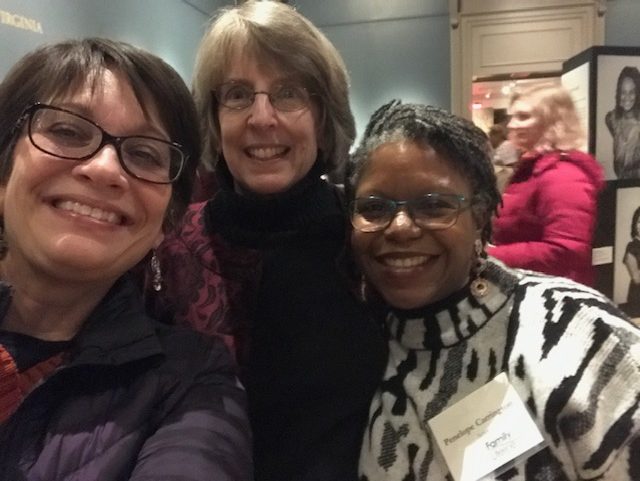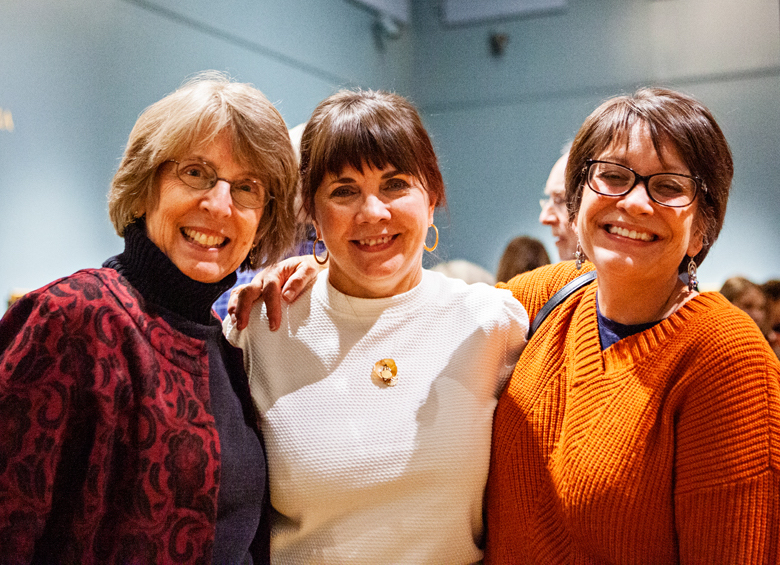 The "Stretching My Hands Out" photo-narrative exhibit will travel around Virginia, next appearing at City Hall, 900 E. Broad Street, Richmond, from January 13 to February 13, 2020.