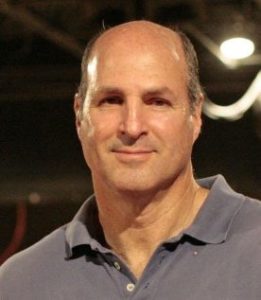 "What is your beacon? The light your novel will shine into the world?" asked author David L. Robbins when I ran into him at last year's annual holiday Brew Ho-Ho (books and beer!).
I didn't have an answer. I could have pretended I hadn't heard him (after all, the room at Hardywood Park Craft Brewery was cavernous and loud). I could have drifted into the mob. But David looms large both in height (6'5″ I think) and personality, and anyone who knows him knows he's not the kind of guy you drift away from. David has a presence in Richmond, a drive, a sense of forward momentum, an earnestness that unsettles—he's a force unto himself—and on that day he was asking me to dig deeper.
"Why does your book matter? Why should anyone read it?"
Oh, my. I'd come for the fun literary scene and the fabulous beer (I love Hardywood's Bourbon Barrel Sidamo) and hadn't anticipated this challenge. But there I was with an intense man whose fiction has won awards and been adapted for screen and stage (his website includes excellent advice for writers, by the way), and he'd asked a simple question. I was tongue-tied.
Now, of course, my pause didn't bother David. He likes an audience and when I failed to respond with a neat soundbite, logline, or elevator pitch for my work-in-progress, he talked about what he was up to (he always has a lot going on, from writing and teaching to sailing inland waterways and planning his next overseas adventure). When others eventually crowded around us and we turned to hear about their latest projects, I continued to mull over his question.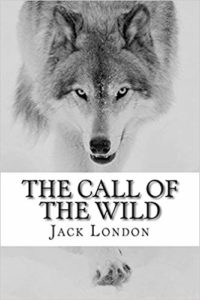 This week, nearly a year later, the memory of that afternoon resurfaced when I was in the car, listening to Jack London's The Call of the Wild. It's the story of a pampered house dog, kidnapped and forced to work as an Alaskan sled dog, and at its core, it's an adventure story. But beneath the engaging prose—descriptions of savage injustices and Alaska's raw beauty—the author clearly had something to say. Consider these lines:
It was all well enough in the Southland, under the law of love and fellowship, to respect private property and personal feelings; but in the Northland, under the law of club and fang, whoso took such things into account was a fool.
Was London talking to himself? Was he reflecting on the softness of people born and raised in educated, "civilized" societies? Yes, I believe he was. As his sympathetic protagonist (the dog, Buck) adapts to his circumstances, finding his way by learning to fight and steal food and eventually even kill, readers root for him and "his ability to flee from the defence of a moral consideration and so save his hide."
The story is more than a great adventure. The Call of the Wild shines a light on what it means to survive—to be alive—and on what's primal and instinctual in each of us. Has society tamed us into being less than we might otherwise be? If we've never been pushed to our limits, how do we know what our limits are?
I love that this book made me fall in love with an Alaskan sled dog while challenging me to think about so much more than Alaska.
What is my beacon? What light will my book shine into the world? While I think David was asking about my particular work-in-progress, today my answer speaks to everything I'm writing. I hope my books, stories, and essays will encourage readers to question their circumstances. Question what they're taught in schools and in religious institutions. Question remarks made at dinner. Question news feeds and political leaders. Question neighbors. Question God. (God can take it.) And by question, I don't mean abandon or dismiss what's taught or overheard or spoken carelessly or intentionally. I mean the opposite. Dig in. Dig deeper. Wrestle with assumptions and prejudices. Engage. Listen. Think.