My brother-in-law emailed me a quote from Richard Rohr, and I printed it on a scrap of paper, taped it above my writing desk, and now read it daily: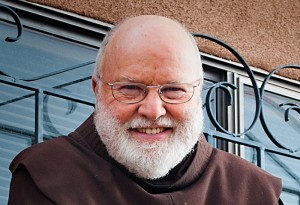 "…you cannot grow in the great art form, the integration of action and contemplation, without (1) a strong tolerance for ambiguity, (2) an ability to allow, forgive, and contain a certain degree of anxiety, and (3) a willingness to not know and not even need to know. This is how you allow and encounter mystery…"
Ahhhhhhh. Read those words again.
In the early stages of writing a novel, so much is unclear. The characters' motivations, the way the plot will unfold, the scenes that are necessary and the ones that aren't—the writer has to sort out all of the details. The task is massive. The time it takes might stretch from months into years.
This early stage is the place where I find myself today. I'm creating new characters—nudging them, interviewing them, finding out what makes them tick, what they care about, what aspect of their story is worth telling. Little is clear, and I could despair about that. But Rohr reminds me to embrace the unknown. To forgive myself for the messiness and inefficiency of my writing process. To accept and tolerate ambiguity. To believe that somehow, somewhere along the way, a story will emerge.
If you're embarking upon a new writing project as I am, post Rohr's words above your writing desk. Hang in there with the ambiguity. No, don't just hang. Embrace it. Welcome it. The story could go in any number of directions. Let yourself explore possibilities.
Let yourself encounter mystery.
Happy New Year!