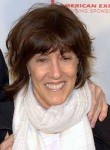 My agent nixed the novel I finished drafting earlier this year, and it's taken me a couple of months to process what's wrong with it and how to fix it. I've been brainstorming new characters, a setting change, and a different plot direction, but it was while reading Tom Hanks' recent obituary of Nora Ephron in Time Magazine that I stopped flailing for possible solutions and found my direction. Voice and details. That was the essence of what made Ephron's writing so good. Okay, and she was really funny. But voice and details. That's where I need to go.
What I find interesting about the critique-process is that readers can often tell when someone else's writing isn't working, but cannot always pinpoint exactly what's wrong or why. Kudos to my agent for not providing direction other than telling me to try again. I'm guilty of giving writer-friends suggestions for ways to fix problems, and many times a critique-group buddy of mine (or a professor in the MFA program at Vermont College) has flagged a particular paragraph in my writing and offered suggestions–quick fixes. But often these sorts of suggestions don't ring true because the problems run deeper than a sentence here or there. The take-away is that something isn't working, and in my case, that something has a tendency to come down to voice and details.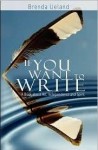 When I'm enamored with plot, my characters tend toward the generic, toward derivations of characters the world of fiction has already seen. When I'm lost in the world of my characters, my plot suffers. So much must come together to make a novel work! In this case, I thought I'd crafted a pretty good plot, but the characters weren't ready for prime time. In If You Want to Write, Brenda Ueland wrote, "the more you wish to describe a Universal, the more minutely and truthfully you must describe a Particular." Voice and details. I'm headed back to my writing desk to dig deeper into my characters, listen for their voices, and let go of my plot. I need to let the characters drive the plot.
The writing process continues to humble me, and for that, I'm ever so grateful.