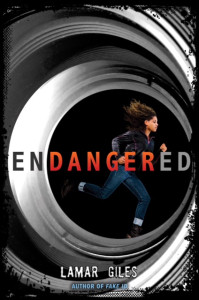 I'm big on beginning novels in media res (in the middle of things), meaning jumping into a scene before explaining who's who or what's what, no back-story.
But if you insist on starting with a character who talks to the reader, do it well. Make it fresh. Aspire to do it the way Lamar Giles does in Endangered. He's mastered this sort of opening. Here are some of the lines in his first chapter:
      I've haunted my school for the last three years.
      I'm not a real ghost; this isn't one of  those stories. At Portside High I'm a Hall Ghost. A person who's there, but isn't…
      Jocks don't bump into me, and mean girls don't tease me, and teachers don't call on me because I don't want them to. Hiding in plain sight is a skill, one I've honed. My best friend, Ocie, calls me a Jedi ninja, which is maybe a mixed metaphor and redundant. But it's also kind of true…
      We're all something we don't know we are…
     
      My target is stationary, in a parked car, one hundred yards away. A quick lens adjustment turns her face from fuzzy to sharp despite the darkness. An easy shot. Which I take.
      Keachin Myer's head snaps forward, whiplash quick.
      I shoot again.
      Her head snaps back this time, she's laughing so hard. Odd, I was under the impression the soulless skank had no sense of humor…
      I rub my tired eyes, and switch my Nikon D800 to display mode… Keachin—rendered in stark monochrome thanks to the night-vision adaptor fitted between my lens and my camera's body—belly-laughing at whatever joke the current guy trying to get in her pants is telling. Basically, Keachin being what everyone in Portside knows she is. Rich, spoiled, and popular. Nothing the world hasn't already gleaned about this girl. Nothing real.
      I intend to fix that. If she ever gives me something good.
      Keachin Myer is as clueless about what she is as anyone else. And being unfortunately named is not the part she's unaware of. If you let her tell it, her parents strapped her with such an ugly handle because, well, she couldn't be perfect, right?
Maybe a mixed metaphor and redundant… An ugly handle. This is smart writing—tight, engaging, real. And I'm thrilled that the author is here to share his process in crafting such a compelling voice.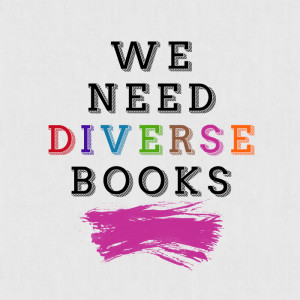 Lamar Giles burst onto the YA fiction scene last year with Fake ID, a finalist for the Edgar Award. He's a founding member of the We Need Diverse Books campaign, and now has multiple contracts with HarperCollins and Scholastic for forthcoming books. The guy is so busy writing, he couldn't do this interview when I first asked. I had to wait a few months.
A.B. Westrick: Lamar, welcome! And thank you for taking time away from fiction-writing to tell us a little about your process. I read Endangered in two days—it's the classic can't-put-it-down.
Lamar Giles: Thank you for having me! I'm glad you found ENDANGERED unputdownable.
ABW: So let's start with that voice. Would you talk a little about where it came from? What was your inspiration for this character, who goes by Lauren… or Panda… or Gray, depending on circumstances? Continue reading →