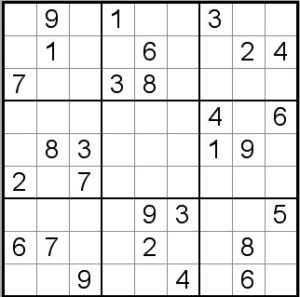 What's an author to do when her latest revision is out with beta readers? I've cleaned out a filing cabinet, swept a patio, written thank-you notes, read a novel, done a Sudoku puzzle (more than one, actually), but lordy, after a week, I need to be back at my desk. Am I crazy? Why can't I stop writing? Why does one morning producing the most mundane of sentences give me a greater sense of satisfaction than anything I've done all week?
They really are mundane, these sentences. First a blank page, then dribble. Starting from scratch. Again.
Used to be that I found math especially rewarding. The orderliness of it… the patterns… the equations and solutions and diagrams and 2-D illustrations of 3-D objects and later calculus and its functions and measurements of x as y approaches infinity… but I started to wonder, why am I doing this? The deeper I went into n-dimensional constructs with no interest in becoming an engineer or physicist, I got kind-of lost. Know what someone has said is the difference between philosophy and theoretical mathematics? Philosophy is a game with objectives and no rules, and pure math is a game with rules and no objectives.
I like objectives. I like thinking that my writing process might some day lead to another published novel or short story or essay. But I suppose that if I didn't love the process, if I didn't have to write in order to feel good about a day, if I could do something else and experience the satisfaction I get from writing, I would do something else. Problem is, I've tried a number of things (paralegal, teacher, administrator, community volunteer), and nothing fulfills me the way writing does.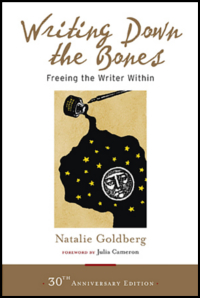 For years now, long since abandoning math as a focus, I've started each day with pen and paper—old-fashioned cursive (Natalie Goldberg calls it "writing practice")—and have seen little money come my way because of it. I don't do it for the money. I do it because the process of stacking words (not numbers) on top of each other—letting them loose, running them across a page, sending them through a field or up a tree or into a moldy basement or down a river or around a bend—makes me feel whole.
Sometimes my writing is good and sometimes awful, but either way, it happens and the result is that a place deep inside me, a place I can't put a name to, can't find a word for, can't grasp in a tight fist, seems to smile. Maybe a biologist would say that writing causes my body to release endorphins—life's little stress-relievers. Maybe she'd say that bits of dopamine and serotonin and oxytocin are now swimming through my blood-oxygen. Yeah, well, whatever, right? To the nonscientific, the not-a-biologist here, those are just words.
But that spot deep inside me? It's glowing. Pulsing. Breathing. I can feel it. I'm all gushy-warm inside, and the only thing I want is to keep writing. Just let me put down another word… another phrase… another sentence… another paragraph…
I've turned off the Internet and abandoned my cell phone somewhere in the house, its ringtone set to vibrate. I hope no one presses the doorbell, no one peeks through a window to see I'm still wearing PJs even though the sun's been up for a while. Remind me later to eat, okay? Right now, all I want-desire-need-yearn for-salivate over-crave is more writing time. I guess I'm addicted. No apologies.