Today's post is for every fiction writer with a manuscript (like mine) that isn't quite working. I've hit the two-year mark on this baby, including multiple (too many to count) rewrites of the opening five chapters, and a second draft of the complete novel, now told in alternating points of view (four different POV characters). The verdict is just in from two early readers: the manuscript still isn't ready for my publisher's eyes. Ugh.
But a comment from one reader has energized me. She said, "It's one thing to be a good writer and it's another to be a storyteller."
Hmmmm. Read that line again. Mull it over. Let it sink in.
Both readers said my manuscript flowed easily—the writing was good—but the plot arc and emotional arc didn't line up, and one reader found a secondary character more compelling than the protagonist (haha—that's what I get for crafting new points of view). So I'm back to work, but I'm not writing, not yet. Instead, I'm analyzing this story. I've charted my characters' desires (what my protagonist thinks he wants, what he really wants, what he needs, what he gets), and I'm rethinking the very essence of story.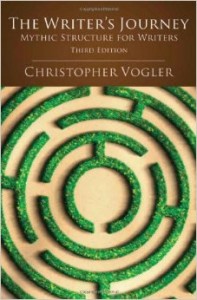 I've turned to a book that's sat on my shelf for years: Christopher Vogler's The Writer's Journey: Mythic Structure for Writers, which is something of a Bible for Hollywood screenwriters. I recall that when I first read it, back at a time when I didn't have a complete manuscript and was considering Vogler's ideas in the abstract, I felt disappointed with Hollywood for producing formulaic movies. Granted, these patterns are based on the work of Carl Jung and mythic archetypes, and Joseph Campbell's The Hero with a Thousand Faces is great. But still… you can sometimes detect the formula in a film, leaving you wishing you'd waited to watch it on Netflix.
This month as I re-read Vogler, I see my manuscript anew. I've spent two years getting to know a setting and a set of characters, and now each of Vogler's chapters is providing insights: oh, so that character is the mentor… oh, so he's the shapeshifter… oh, so a "refusal of the call" establishes a deeper commitment to the journey… oh, oh, oh…! My manuscript has elements that make for a good story, but in some cases they're out of order, and in others they're under-developed.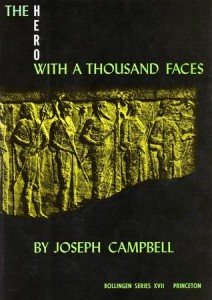 I'm about to launch into yet another complete revision, and this time I'm so excited I feel guilty that this is my job. It's too fun. I'm going to keep mythic structures and archetypes in mind as I rewrite scenes and restructure the plot, not trying to force it into a formula, but using these insights about storytelling to align the protagonist's desire with his journey—no small task. If I kill off a character or shred a few plot points en route, well, hey, it's okay. It's all in service to the story.
I'm reminded that early-on in my process on this particular novel, I blogged about writing in service to the story, about appreciating characters that take a story where it needs to go, and killing them off once they've served their purpose. When I look at this manuscript as it stood back then, and this manuscript today… wow. There is no comparison. The story has come a long way.
And it still has a long way to go.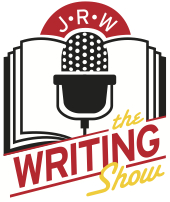 P.S. – As I was about to go live with this post, I got an email from James River Writers promoting their upcoming Writing Show on… how coincidental is this?… Plotting the Hero's Journey, a discussion of Jung's mythic archetypes. I had no idea this would be the February topic! The folks at JRW and I are thinking alike. I will be there…

Plotting the Hero's Journey
Wednesday, February 25, 2015
6:00 p.m.
Firehouse Theater, Richmond, VA.