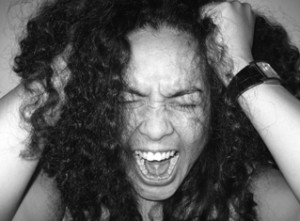 My agent recently had this to say about my current work-in-progress: she couldn't identify with my main character and couldn't imagine anyone wanting to spend an entire novel with him.
Ahhhhhhh!
Now, I can pull out my hair, or I can calm down (which, of course, I've done because that's what I do). And once I wrapped my brain around her comments, it hit me that I don't like my protagonist, either. He's a jerk. Really. And he's so much of a jerk that he's… boring. No one is that much of a jerk all the time. A character—especially a main character, but also an antagonist as well as a secondary character—has to have redeeming qualities. My character needs complexity… nuance… depth.
So I'm on a quest to make him more likable, or at least interesting, and perhaps somewhat sympathetic, and I've considered techniques such as opening with a scene in which someone mistreats him (cue the universal instincts to root for the underdog and fight injustice), or a scene in which he's in danger (get the adrenaline going).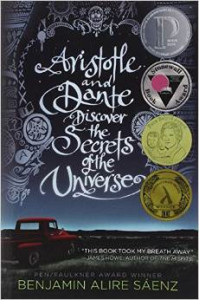 But I think the better approach (time-consuming, but better) would be for me to dig more deeply into his character. I've shown his warts, and the problem is that my character is okay with that. He likes his tough exterior. He's in his comfort zone, and I need to pull him out. So it's Walgreens time: I need a tube of Compound W to peel away his roughness, find his soft spots… identify his longings… touch his heart.
I got to thinking about books that don't open with a hook, and hook readers nonetheless, and one jumped to mind right away: Aristotle and Dante Discover the Secrets of the Universe by Benjamin Alire Sáenz. Such a fabulous book! Sáenz opens with a waking-up-bored-in-the-summer scene and still manages to hook me. How? Why? His writing is that good, his dialogue spot-on, his characters so real.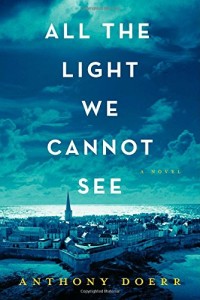 I could shelve my current WIP and begin a new novel. (My agent suggested as much.) But I'm stubborn. And I think this story needs to be told. And I believe in the value of perseverance. My first novel didn't come together on the first draft, or the second, or the third. I just finished Anthony Doerr's All the Light We Cannot See, a marvelous novel that Doerr says took him ten years to write. (I have to wonder what his manuscript looked like at the two-year mark, which is what I'm approaching with my draft.) Like Sáenz, Doerr doesn't open with an obvious hook. He opens with engaging prose and introduces his characters slowly, letting their stories unfold layer by layer by layer. We see them in their comfort zones before their worlds turn upside down, and it's there—without comfort—when we get to know them best.
Sure, I'd like to race through my next draft, but hey—writing this story is going to take time. So, excuse me, but I'm headed to Walgreens. I have a character who needs a little Compound W love. In my current draft, you'd never hear him admit that, but in the revision, well, let's just say he's softening.