It's true what they say: to write well, you have to read well. And often. And widely, and not just in your own genre.  So when Lyn Miller-Lachmann tagged me for the WORLD TOUR BLOG (WTB), I took it as a reminder to carve out more reading time. (Thank you, Lyn!)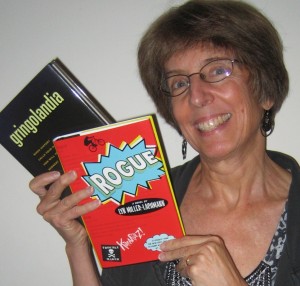 I'd already read two of Lyn's books (here I am with her Gringolandia and Rogue), both character-driven, but worlds apart. The first explores the lives of family members displaced after General Pinochet's 1973 military coup in Chile. In the second, we watch Kiara, a girl with Asperger's Syndrome, struggle to make—and keep—friends. Horn Book notes: "The depth of Kiara's loneliness, her capacity for empathy (though she's unsure of when and how to express it), and her persistence in her quest for true friendship make the book a substantive addition to the emerging body of youth literature about Asperger's." You can read more about Rogue here, and about Gringolandia here. Leave it to Lyn to tackle some tough topics! I love the many ways that her fiction sheds light on fact.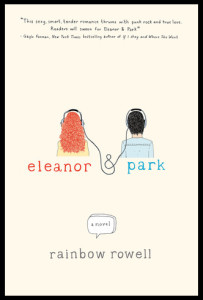 What authors am I currently reading? I recently finished Eleanor & Park by Rainbow Rowell, which was so compelling, I couldn't put it down. The writing is spot-on, and the characters are so real, I knew them. I mean, I just knew them. The day Park met Eleanor, I felt as if I were meeting her, too. I was there. On the school bus. In the aisle. No seats. Too many eyes. Made me squirm so much, I could smell it.
My next project is in a messy first-draft stage. Between this work-in-progress and Brotherhood lies a whole other novel that will never see publication. Once Viking bought Brotherhood and that manuscript was making its way through the production process toward a September 2013 release, I finished a contemporary middle-grade novel with fantasy elements, showed it to my agent, and got a reaction from her that I'll just call… tepid. Hard to hear, but yeah… she was right. I've shelved that one, and it's too early to say much about my new one, as I'm still getting to know these characters, but I'll say this: they're at summer music camp.
As for taking a year to complete a novel then shelve it, well… I see it as part of my process. Sure, it's great when people tell us our work is awesome, but I respect my agent for telling me mine wasn't, and for sending me back to work. Writing is hard! For me, the hardest part is digging deeply for emotional truths. It's draining. But emotional truths are the places where readers connect with a character or story. Wanna write? Gotta dig deep.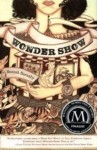 Last month I read Wonder Show, and today I'm tagging the author, Hannah Barnaby, to post next on this World Tour Blog. I fell in love with Hannah's language. Set in 1939, the story emerges in three parts, and the setting for Part Two is a traveling circus. Fun stuff. (And some disturbing stuff about the ways people with "medical oddities" had no place to go at that time— no place to belong—except perhaps in a circus or traveling show.) Here are some of my favorite lines from the novel:
All of them would remember… the story starring Mister and his mysterious house, and they would shiver like dry leaves.
Promises are easily made—we toss them like coins bound for a fountain and leave them there, under the water, waiting to be retrieved.
One of them smiled. The other ducked her head so that her long yellow hair draped her face like water closing around a stone in a riverbed.
The air coated everyone like an extra skin.
And that's only a few of the delicious sentences in Wonder Show. Between them unfolds a story like no other. If you haven't read it yet, well, the paperback just came out. No excuses.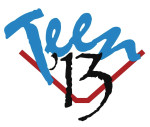 If you're in Virginia this coming Thursday, Oct. 17, you can meet some of the authors whose books you're reading. Fifteen—count 'em—15 authors of books for young readers will be signing books at Richmond Public Library, 101 East Franklin Street, from 6:00 p.m. to 8:30 p.m. during TEEN '13 (check out the Facebook Event page here), one of many programs celebrating ALA's Teen Read Week and the Virginia Literary Festival. Hannah Barnaby and I will both be there, and if you miss us then, you can find the two of us on a panel together at SCBWI-Mid-Atlantic's annual conference on Saturday, Oct. 26. In between those two events, I'm speaking at the James River Writers conference, Oct. 19-20 in Richmond, VA. More authors, more awesome books begging to be read. I'm on it…