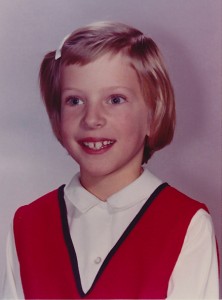 When I was growing up, my neighbor, Teri Collins, would phone on Saturday mornings, inviting me over to play. Often I'd go. But just as often, I was in the middle of a great book and couldn't put it down. So I'd send my little sister as a substitute. Teri understood. Maybe. At least, I hope she did. I was such a bookworm.
I started writing then, too, but early-on it was clear that the gap between the quality of what I could write and what I loved to read (especially Newbery Award-winning books at first, and later masterpieces like Gone with the Wind, and the early works of Ken Follett and everything by John Fowles) was so great that I couldn't imagine how to close it. I had no understanding of process or perseverance, not to mention editing, and for a long time I stopped writing.
Math seemed easier—straight-forward answers, black or white, right or wrong—and although I loved to write, it was hard—never straight-forward but all over the place. So I went to college as a math major. But I wasn't happy, and eventually I switched to psychology, then religious studies. I was fascinated by faith and by people and how they found meaning in their lives. I now understand that I was looking for story, but at the time I simply thought I hadn't found my calling.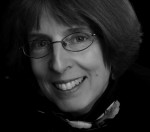 After studying theology, I got married, had four kids, and became a mega-volunteer, coaching everything from the Reading Olympics to an Odyssey of the Mind team. As the children grew, my husband and I encouraged them to pursue what they loved, and one day I asked myself, what do you love? I signed up for a creative writing class. That was over ten years ago. I cringe when I read the stories I wrote for that class. But I haven't stopped writing. The more I write, the more I need to write, and the more time I set aside to write.
In 2006 James River Writers, a non-profit dedicated to connecting and inspiring writers and readers, hired me as their Administrative Director. For seven years, I helped run educational programs, including an annual writers conference. Working with writers was great, but it wasn't the same as writing. I tried to write for a few hours every day before I went to the office, and now I write full time. I appreciate that writing doesn't necessarily come easily. Writing is hard work. It takes a lot of time. But it's my time, and it's the best time of each day.
THE SHORT BIO:  A. B. (Anne Bryan) Westrick has been a teacher, paralegal, literacy volunteer, administrator, and coach for teams from Odyssey of the Mind to the Reading Olympics. From 2006 through 2012, she managed the nonprofit James River Writers in Richmond, Virginia. A graduate of Stanford University and Yale Divinity School, she recently received her MFA in Writing for Children and Young Adults from Vermont College of Fine Arts. Her first novel, Brotherhood, is forthcoming from VIKING (September 12, 2013).