*Young Adult Library Services Association
a division of the American Library Association
Brotherhood 
has been getting lots of buzz. Check it out:
"I've taught some great novels in my classes, and now I'm teaching Brotherhood because it fits with everything the 7th grade is doing. We start the year post-Civil War, and Brotherhood gets us talking about the Ku Klux Klan as a terrorist group, and then we go all the way through Nazi Germany to today's Al Qaida threat. Reconstruction is hard to teach, but Brotherhood helps kids think about the people and the relationships. It gets them to look at the sorts of economic, political and social conditions that encourage hate groups to form. It's just a great book for kicking off discussions about bullying and conflict. And the story is great. There's just so much you can do with Brotherhood!"
Joshua Forbes, 7th grade Social Studies/Language Arts teacher
G. W. Carver Middle School, Chester, VA
…while presenting a concurrent session at the
VA Association of School Librarians Conference
Williamsburg, VA, November 8, 2013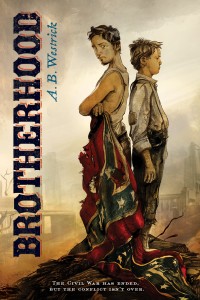 Publishers Weekly calls Brotherhood "an impressive debut"!
"Westrick does an excellent job of re-creating post-Civil War Richmond… A welcome addition to classroom discussions." School Library Journal
"Great historical fiction always feels like a gift… All the characters, dialogue, and action support each other deftly and with no filler." VOYA Magazine *starred review*
"From the perspective of a curious, compassionate young man caught up in Klan violence, this coming-of-age story will spark fruitful discussions about race, identity, social pressure and loyalty." Kirkus
Brotherhood has been picked as a Junior Library Guild selection. You can read about my school visits on the Students and Teachers tabs, and find more about the book on the Brotherhood tab. Watch the book trailer (53 seconds) below, or on YouTube.
Anderson's Bookshop named Brotherhood a candidate for the Mock Newbery!
Publishers Weekly included Brotherhood on their list of Military Books 2013: "Helping Kids Make Sense of War," posted on August 16, 2013.
The premiere issue of Shelf Unbound's "Middle Shelf: Cool Reads for Kids" (Fall 2013) featured an excerpt from Brotherhood on page 17.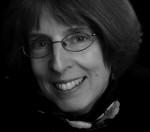 Are you an aspiring author? Check out my blog for craft tips on fiction-writing. I received an MFA in writing for children and young adults from Vermont College of Fine Arts in 2011.
Thanks for stopping by…